Why take a Virtual Summer Abroad Course?
Complete a full-year University of Toronto undergraduate degree course within 3 to 6 weeks.
Gain a meaningful cultural experience at a fraction of the cost of studying internationally (no flight, accommodation, or other travel expenses)
Accessible – gain a global education experience within a space that meets your needs and learning environment.  
Virtual field trips are curated to complement the course content – more engaging and insightful than just reading a textbook!
Connect with guest speakers and local experts abroad to enhance cultural learning; build a global network from the comfort of your own home.
Small-sized classes give you an opportunity to connect with other U of T students, instructors, local experts.
Gateway to future travel – learn how to communicate with people from different cultures and backgrounds, gain cultural context, to prepare you for your next international experience (when it is safe to travel again!)
Good way to dip your toes in an international experience, gain confidence, before committing to a big international trip and expanding your international education 
Global awareness and skills to add to your resume – employers are looking for skills like cross-cultural communication, flexibility, interests in global perspectives 
Check out the Virtual Summer Abroad course offerings for 2022.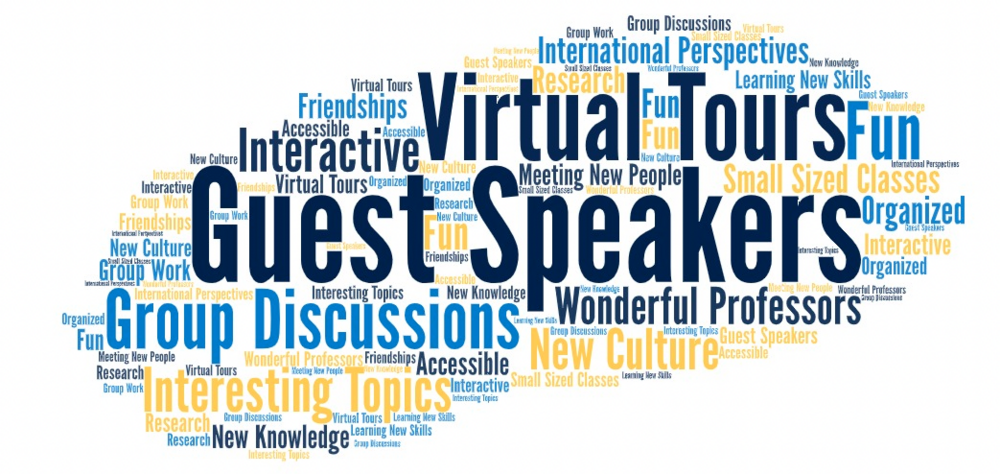 In the Words of Summer Abroad Participants (2021)
At the end of each program, we conduct a survey to collect students' comments about their Summer Abroad experiences. We take feedback very seriously and implement student suggestions as much as possible in an effort to improve our programs. With this year being our first summer offering virtual programs, we were pleased to see students identifying a variety of rewarding aspects of their virtual Summer Abroad experience.
When asked what the most rewarding aspect of their virtual Summer Abroad course was, many students spoke about the international guest speakers and virtual tours as the key highlights of their experience. Students also enjoyed the interactive group discussions that took place in their small-sized class, led by professors who are knowledgable and supportive in their learning. They also appreciated the unique opportunity to learn about international perspectives and new cultures in their Summer Abroad course.
Check out more results from our survey.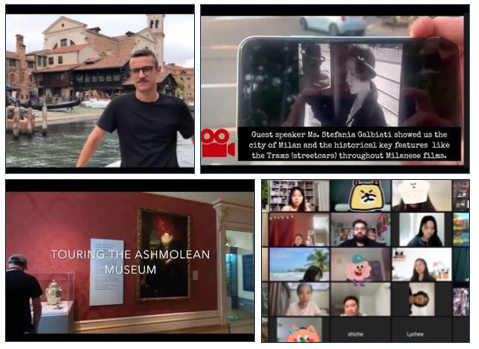 The Virtual Summer Abroad Experience