​Learn about our team and their integral role in Summer Abroad!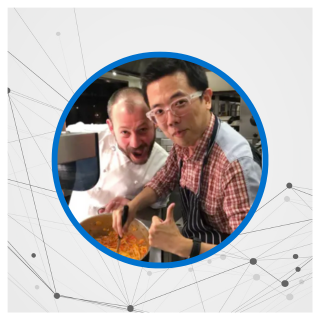 Joe Zhou, Front Desk Advisor and Summer Abroad Officer
Joe's journey through the Summer Abroad program has been a tapestry woven with personal anecdotes of growth and cultural immersion! We had the opportunity to sit down with Joe and ask about his favourite memories and reflections during his time as a participant at Summer Abroad.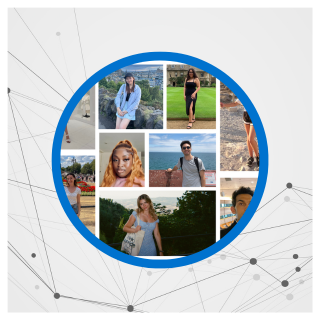 2023/24 Work Study Team!
We are excited to welcome our 2023-2023 Fall/ Winter Work Study team of student staff! All of these students have participated in at least one Summer Abroad course. Over the fall and winter semesters, you will be meeting them across the three U of T campuses answering questions about Summer Abroad. They are eager to share their own experiences and advise students on all the international learning opportunities available through Summer Abroad in 2024!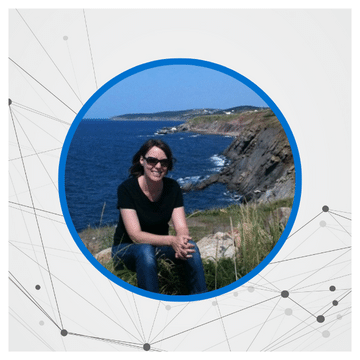 Genevieve Steidman, Program Coordinator
Genevieve has been with Summer Abroad for many years, having started here shortly after completing graduate school. "I knew I wanted to work at U of T and was fortunate to find a role at Summer Abroad that fit so well with my goals. Coordinating programs that are truly life-changing for students, and helping them along in the process from start to finish is very satisfying. And it's fun work! I get to spend a lot of my time talking about the incredible experiences that our students have had and encouraging others to take that step as well".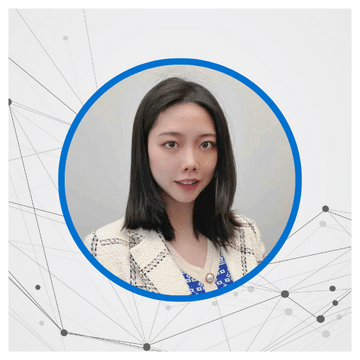 Wenzhe Xu, Program Coordinator for Diversity and Inclusion.
Wenzhe Xu (she/her) is the new Program Coordinator for Diversity and Inclusion. In terms of supporting diversity and inclusion, Wenzhe believes that the best ideas and most impactful decisions to unlock full potential invariably emerge from teams where everyone's voice is heard and valued. When asked what she is most looking forward to about this role, Wenzhe says "this role allows me to combine my passion for intercultural exchange with my dedication to creating an inclusive space where everyone feels welcomed and valued. Supporting and guiding students to get involved in life-changing international experiences fills me with immense joy. I am looking forward to the incredible journey of discovery as we unravel the secrets and wonders of education from around the globe!"