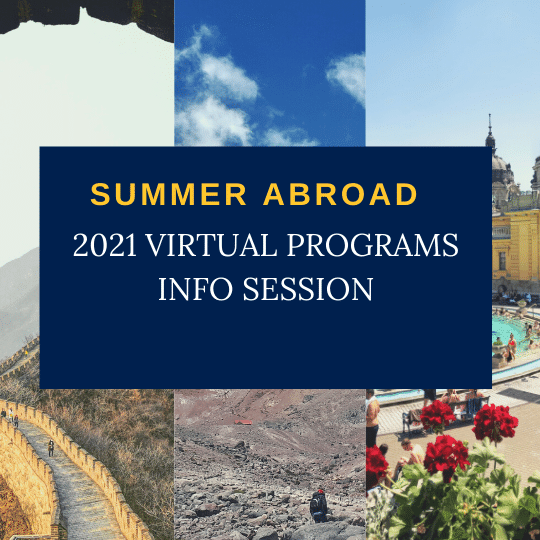 General Information Sessions
General information sessions provide an excellent opportunity to hear from instructors and previous participants and ask detailed questions about the particular program that interests you. Scan through our upcoming webinars and register for the one that's right for you! 
Please note that times listed are in Eastern Time. 
General Information Session - Virtual Programs
Join us for an excellent opportunity to learn more about the 2021 virtual programs, hear from Summer Abroad staff speak further about the advantages of the Summer Abroad program and key dates of the upcoming application cycle. You will also have a chance to hear from recent student participants!
Thursday, January 14, 2021
12:00 - 1:00 pm
REGISTER HERE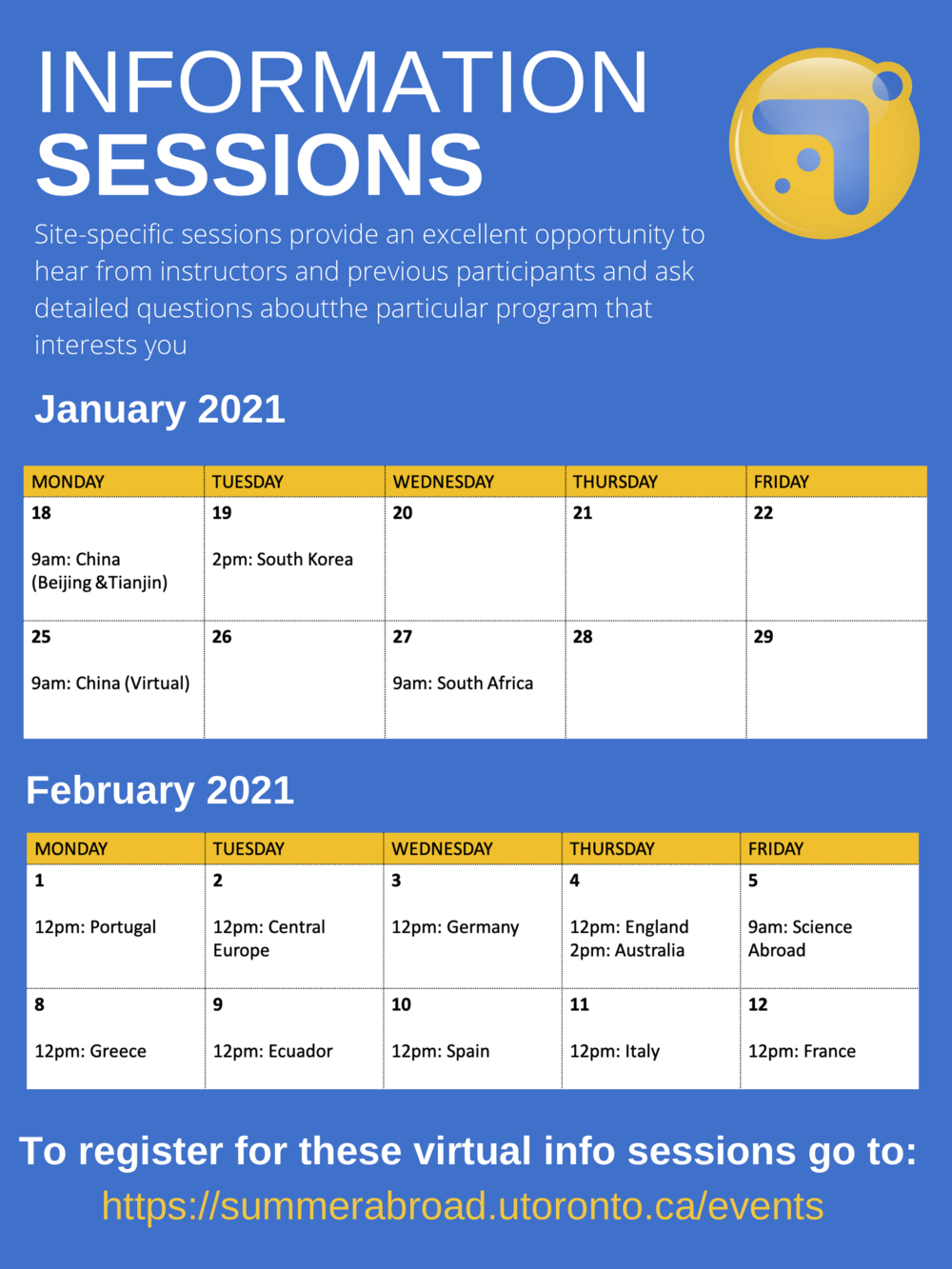 2021 Program Information Sessions
Join us and learn more about our 2021 Summer Abroad programs! These virtual sessions will be held in January and February and will focus on each of our programs, Summer Abroad application process and next steps.
Summer Abroad staff and instructors will be present at the beginning of the presentations and a former student participant will be there to answer any questions. You'll have an opportunity to ask detailed questions about the course and program activities. We look forward to meeting you!

Browse through our upcoming virtual sessions and register! 
Please note that times listed are in Eastern Standard Time.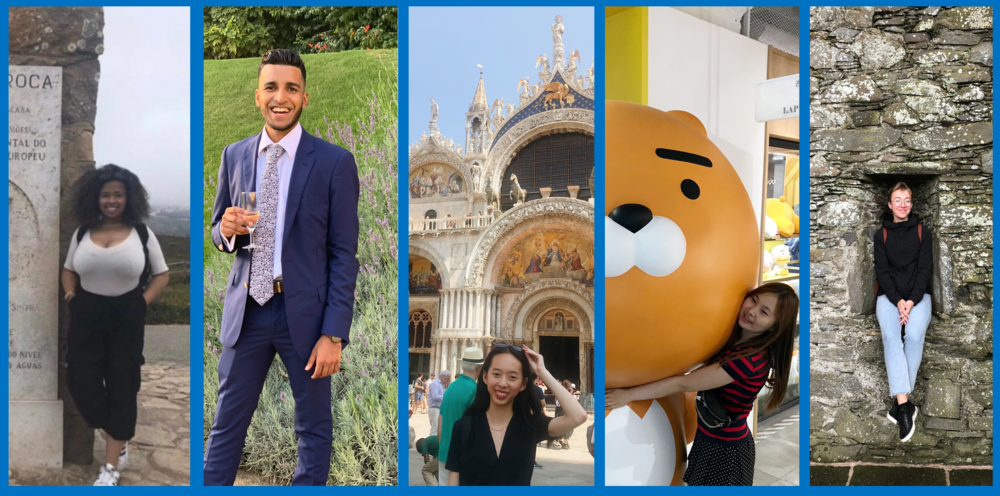 Ask a Summer Abroad Ambassador!
Do you have any questions about Summer Abroad? Would you like to chat with a student that has recently participated in a program? Now is your opportunity to speak with our Summer Abroad Student Ambassadors! 

Our ambassadors have virtual drop-in hours set for January and February. They look forward to chatting with you!
Summer Abroad Webinars
Watch the following Summer Abroad information webinars to learn more about the opportunities available to you!