December 11, 2020 - January 15, 2021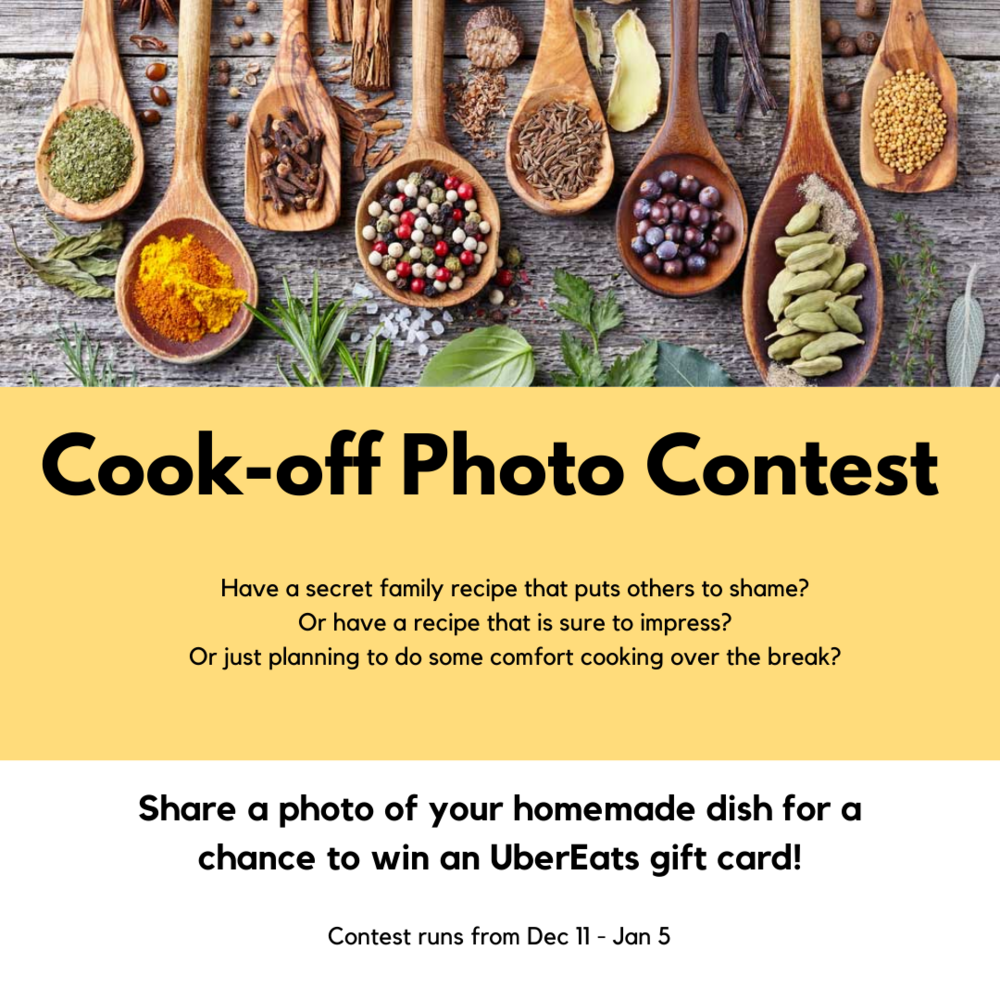 A country's cuisine is often an integral part of their cultural identity. When we hear about a student's time abroad, trying new foods is usually a highlight of the experience. As many of us have spent the last few months developing our cooking and baking skills, we wanted to give you a chance to show them off! Cook or bake a recipe with ties to one of the countries where we host a program and submit your creation below to win!
To enter, follow these simple steps:
Option 1: 
Follow @uoftabroad on Instagram
Post a photo of your creation and write a caption explaining why you chose this recipe. This is where you can include things like: what it is, where it's from and why you made it
Tag @uoftbroad in the photo 
Your instagram profile must be public for this option
OR
Option 2:
Make your recipe and take a picture of it
Submit the online form for your entry to be considered
Prize: $100 UberEats gift card
Winners will be announced on January 25th 2021 on Instagram
Contest open to current UofT students and Summer Abroad program alumni. 
Email summer.abroad@utoronto.ca with any questions!