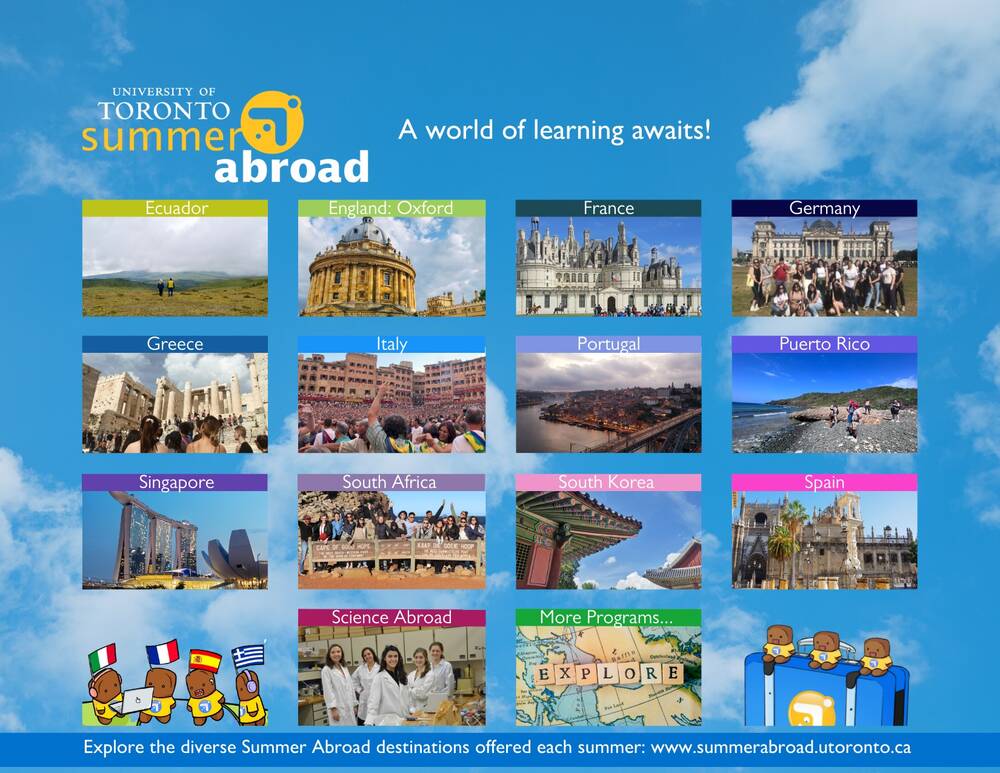 Meet with a Summer Abroad Advisor
Have general question about Summer Abroad or want to know more about a particular program? Summer Abroad advisors to meet with you virtually to answer any questions you may have. 
To book an appointment, go to our Summer Abroad Appointments Bookings page.
Select the "service" that you are interested in knowing more about.  Select "General Advising Session" or select a country-specific session if you would like to speak with the advisor for that program.  A list of the advisors with the programs they coordinate can be found below.
Once you've selected your appointment time and entered your information, click "Book."
You will receive a confirmation email that includes a link to the Microsoft Teams link to use when it's time for your appointment.
If you have any problems booking an appointment or have an accommodation need, please contact us at summer.abroad@utoronto.ca.
Looking for information about exchanges? Check out the Learning Abroad page where you'll find details and contact information.
| Summer Abroad Program / Area | Program Advisor |
| --- | --- |
| Ecuador | TBA |
| England | Karyn Samson |
| France | Genevieve Steidman |
| Germany | Karyn Samson |
| Greece | Celina Cheng |
| Ireland | Wendy Shern |
| Italy | Genevieve Steidman |
| Portugal | Wendy Shern |
| Puerto Rico | Celina Cheng |
| South Africa | Karyn Samson |
| South Korea | Genevieve Steidman |
| Spain | Celina Cheng |
| Science Abroad | Celina Cheng |