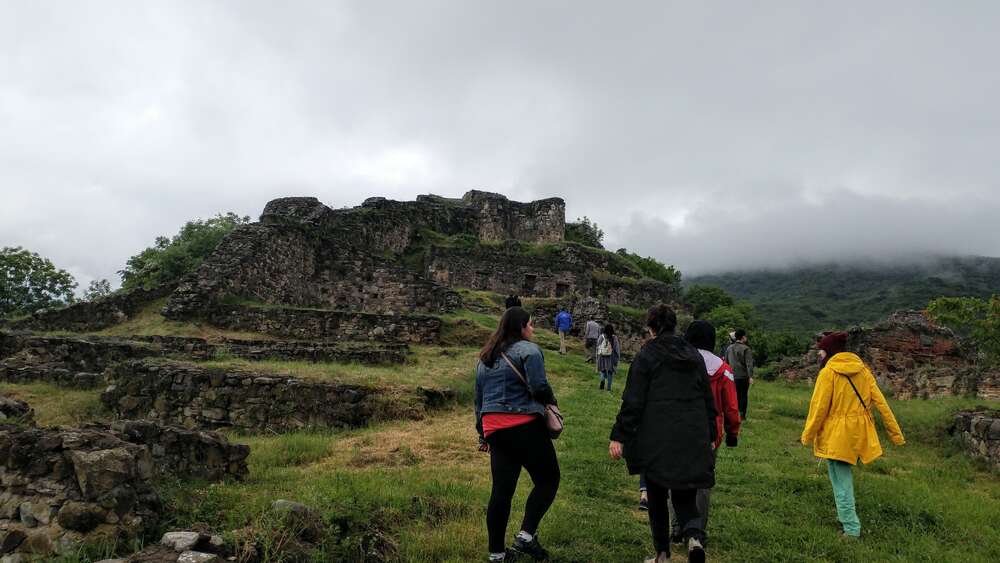 Across the Black Sea, just north of Turkey, lies a small country of less than 4 million people, with a history so deep one literally has to dig to uncover it. Thankfully, the Summer Abroad course in Georgia is 6 weeks long, more than any other program offered this year. It is also the only course that has the learning of actual field work at its core.
In conjunction with the Gadachrili Gora Regional Archaeological Project Expedition (GRAPE) program from U of T's Archeology Centre, Summer Abroad offers NMC261Y, in which students have the opportunity to participate in the excavation project hands-on. If one was looking for the most unorthodox Summer Abroad course, granted that they all vary greatly from one destination to another, this course on Georgian field archeology would most likely take the cake.
GRAPE's objective is to develop an understanding on how Neolithic practices like agriculture, cultivation, and pottery impacted the Caucasus region throughout history, and how it possibly spread, or adopted, Mesopotamian traditions. Few areas around Eurasia could better suit such a project, as Georgia hosts the site where the oldest human remains outside of Africa were uncovered. Objects revealed in archeological projects in the country have been found to be thousands – and in rare cases, over a million – years of age. Most notably, GRAPE researchers discovered some of the most ancient evidence of winemaking (whether the project's acronym was decided before or after this discovery remains unknown).
The project might seem daunting for anyone, like myself, who's knowledge of archeology barely surpasses childhood experiences in a sandbox, but the course is very much open to anyone. Regardless if one is interested in Archeology, Anthropology, or Near Eastern History, the merit of this experience is the direct learning and application of research skills to a tangible subject. Students learn the methodology and process of field work and get to apply it to their own data. Course material is also supplemented by talks from specialists in the field as well as visits to museums, where students can see with their own eyes material that has been discovered in the Caucasus.
When they aren't working with specialised tools or discussing with anthropologists and historians, students have free time to visit much of Georgia. The capital, Tbilisi, has a complicated history that gives way to a delicate and disordered array of architectural styles. Despite its population of a million, the city is small enough to be visited in a day or two, during which visitors can go to flea markets, discover street art, and indulge in what is quite a culturally unique nightlife.
I once overheard a professor say Georgia had the most underrated wine in Europe. Though that may be enough for some to pay the country a visit, with this Summer Abroad course, there's an opportunity to dig much deeper.
By Louis Butt, 2019 Summer Abroad Participant